Surviving the World
A Photocomic Education by Dante Shepherd
Lesson #2506 - Suggested Names: Bars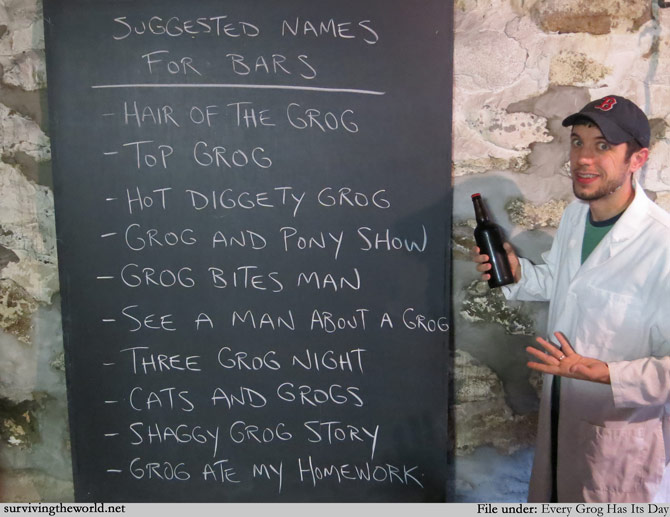 Let Sleeping Grogs Lie?
I kind of want to do like what Dave Kellett is doing, just do a bunch of nothing but these delightfully stupid 'suggested names' comics for a while, then put a book together of nothing but them. Hmmmmm.
PHD UNKNOWN: New page up! A bad idea happens.