Surviving the World
A Photocomic Education by Dante Shepherd
Lesson #2526 - Aspiration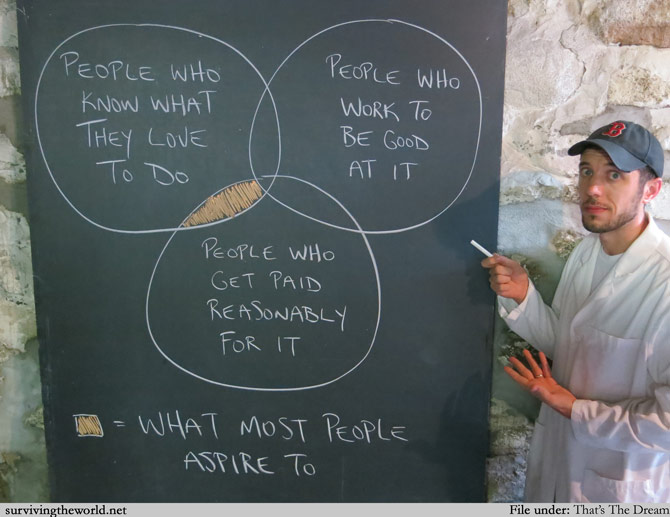 I think most people tend to forget that other critical step. On the other hand, we're not exactly plotting success in that diagram. Dream big, people.
PHD UNKNOWN: New page up! In which fun of a different Cartesian plane is suggested.
TOPATOCON: I'm starting to get some new items available for Topatocon. Hope to see you there in September!