Surviving the World
A Photocomic Education by Dante Shepherd
Lesson #2543 - Big Question #5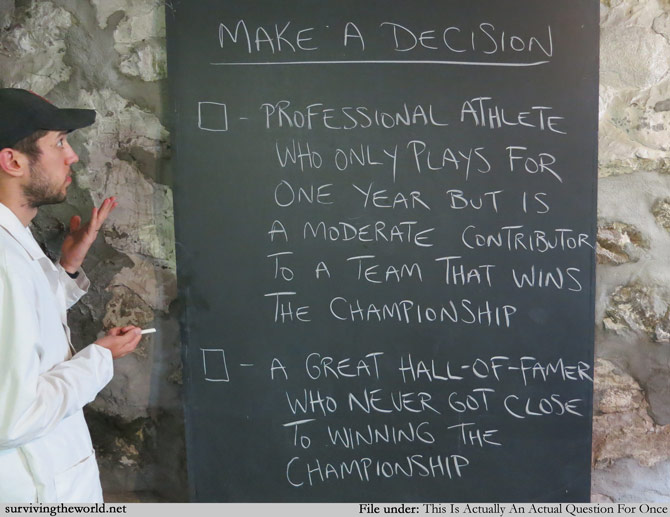 Please cast your vote on this very important question!
LAST WEEK'S QUESTION: The results from last week's question are as follows:
44.2% - A cat with the personality and attitude of a dog
55.8% - A dog with the indoor, self-sufficiency of a cat
If this question had actually been asked well, I think I could have proven that cat people don't actually like cats, they just don't want to have put in the effort to handle a dog. But that would mean these questions actually meant something in the first place, anyway. Oh well!