Surviving the World
A Photocomic Education by Dante Shepherd
Lesson #2560 - Octopi Ennui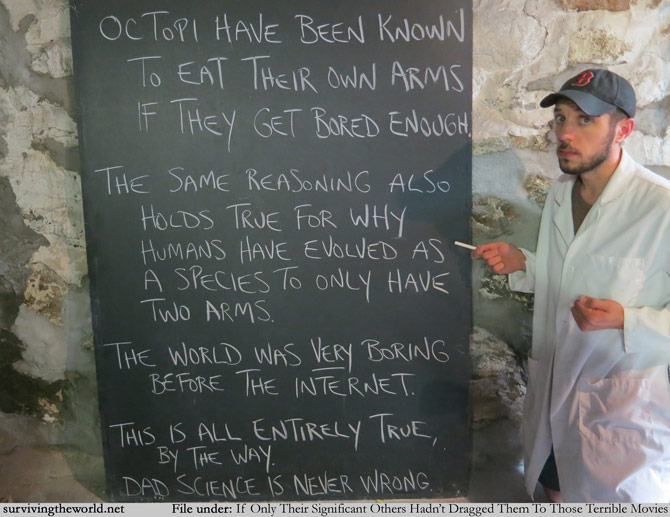 Similarly, I would be able to successfully convince my children that this is true before the internet existed, they would never be able to quickly look up the truth and prove me wrong. Unless I redirect every internet search to specific Dad Science web pages. Hmmmmm.
PHD UNKNOWN: You know I write a second comic, right? Well, there's a new page up! Things are going poorly for our "heroes", if you can really call academics "heroes".
SCENES FROM A MULTIVERSE: I made a guestcomic for Jon Rosenberg's webcomic, "Scenes From A Multiverse" - and I am posing with a cat while naked in it. Enjoy!