Surviving the World
A Photocomic Education by Dante Shepherd
Lesson #2567 - Summer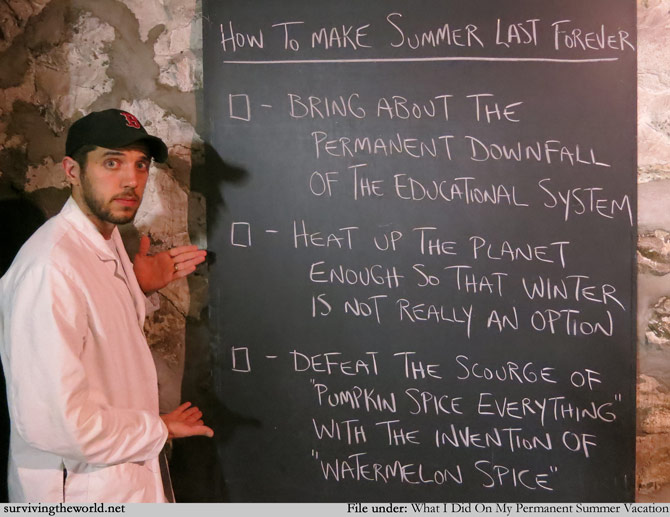 I don't even like watermelon, really. But I'll gladly fight alongside those working to repel Pumpkin Spice Creep. Much like Christmas Creep, but more pumpkin based.
(You can check those boxes above as you feel the need to.)
Life got in the way yesterday - this is the second of two STW comics today - click back for another!