Surviving the World
A Photocomic Education by Dante Shepherd
Lesson #2584 - Big Question #11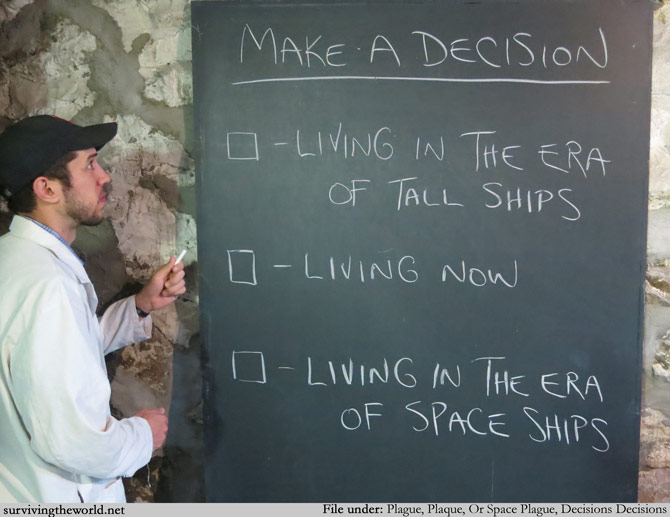 You've probably heard the yearning in either direction before, but as much as science advances us, it will always be behind some issue or concerns or another, so with that in mind, please cast your vote on this very important question!
LAST WEEK'S QUESTION: The results from last week's question are as follows:
37.4% - Roll around in that delicious smelling probably dead unknown thing
62.6% - Avoid a bath
I'm sure the dog will feel somewhat satisfied with your decision. And will likely ignore it.
All questions and final results for all Big Questions can now be found on this page!
CON SCHEDULE: Topatocon (September 26 and 27) - MICE (October 17 and 18)