Surviving the World
A Photocomic Education by Dante Shepherd
Lesson #2645 - Sex Positive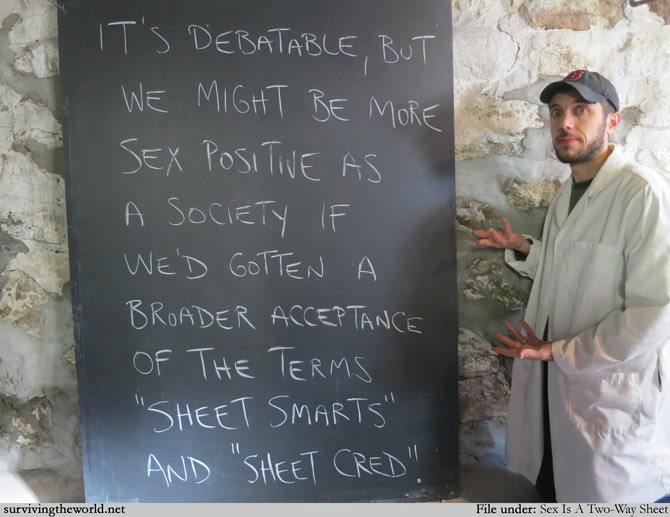 People would have / already have twisted their meaning, probably. Which is too bad. Although 'on easy sheet' probably would also be twisted.
By the way, you're probably already aware of her work, but Erika Moen does some remarkable and admirable work in producing sex positive comics.
PHD UNKNOWN: How about Joan and my other comic about monsters and grad school? There's a new page up and chapter four is now underway! I think it's probably the better comic I'm putting out now, so consider giving it a try if you haven't already!