Surviving the World
A Photocomic Education by Dante Shepherd
Lesson #2648 - Thanksgiving History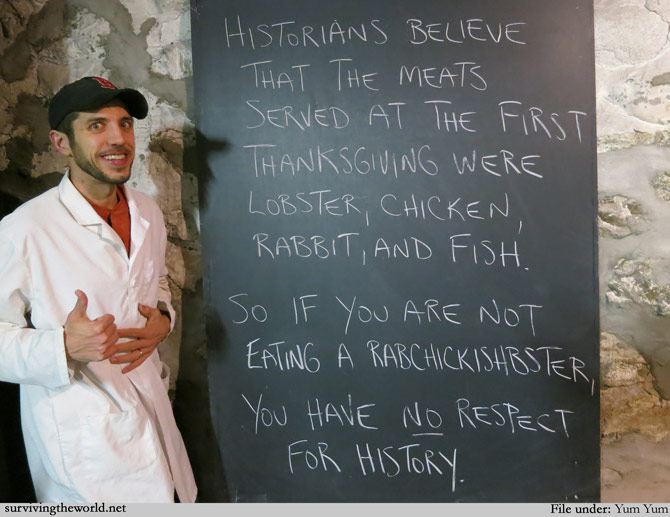 Happy Thanksgiving to all of you! I am thankful this year for all of you wonderful readers and for the fact that the major administrators at Northeastern and major chemical engineers in the United States still do not understand the internet and social media well enough to have a full grasp of the nonsense that gets posted here. So thanks!
More importantly, today is Granddad's 90th birthday! And while I know he won't see this message here because he has far, far better things to do with his time, I can write whatever I want here and everyone can deal with it, right? (See previous paragraph.) So on that note, happy birthday, Granddad! As always, I am thankful for you. Although I do feel like you jury-rigged this holiday a little bit to make sure that was always the annual sentiment.
STW FOR THE HOLIDAYS: Now through Tuesday (12/1), you can get free shipping if you get any two STW shirts! Just use the coupon code '2GIFTS' at checkout! Thanks!