Surviving the World
A Photocomic Education by Dante Shepherd
Lesson #2650 - Terrified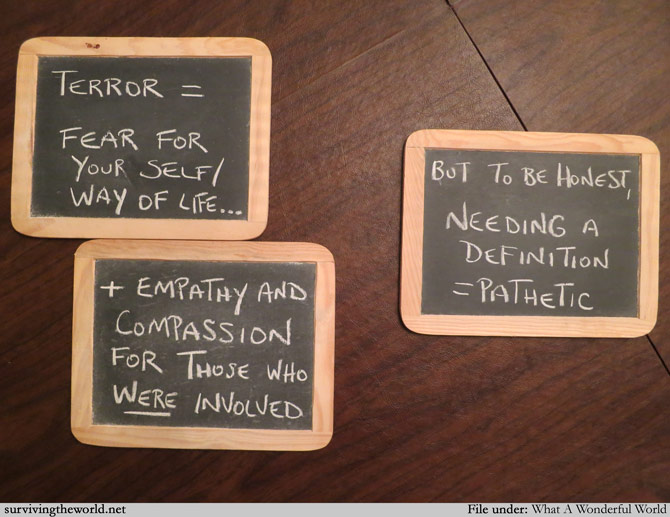 Seriously, what a world that this is even a topic that gets brought up and debated.
STW FOR THE HOLIDAYS: Now through Tuesday (12/1), you can get free shipping if you get any two STW shirts! Just use the coupon code '2GIFTS' at checkout! Thanks!
I also made the old coffee design into a shirt for you to enjoy/wear!