Surviving the World
A Photocomic Education by Dante Shepherd
Lesson #2653 - Suggested Names: Bath Stores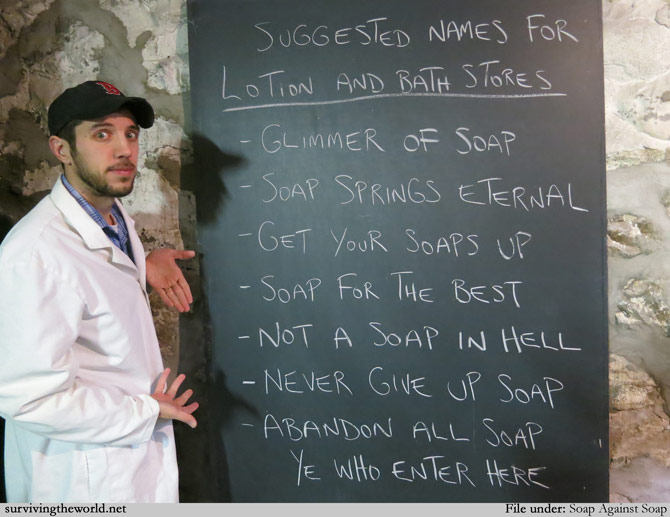 There's also "Cross My Heat And Soap To Die" but that seems a little grim.
Thank you to everyone who had kind words to share after I offered some thoughts/plans for the end of STW. Granted, it's potentially a ways away right now, but I'd put a lot of thought into it and am feeling pretty good about having a decided endpoint for the 'final exam'. So hopefully we'll all enjoy the approximately 910 or less STWs that are remaining.
This is the first of two comics going up today - click through for the second!