Surviving the World
A Photocomic Education by Dante Shepherd
Lesson #2777 - Hope Springs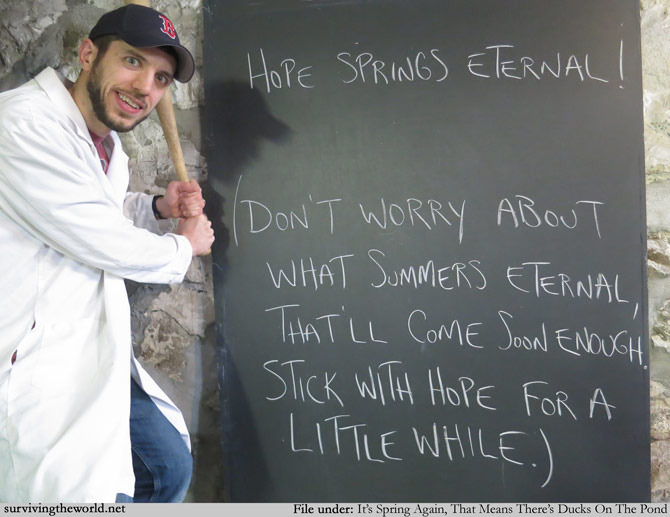 Despair winters eternal, hope springs, . . . what summers? Eh, I don't want to know. It's Opening Day, I'll stick here for a while.
PIE BRACKET: Don't forget to vote in the semifinals!
HOUSTON: I'm going to be in Houston this upcoming Saturday night - are there enough STW readers in Houston that it'd be worth trying to do a meet-up? Let me know!
HUSTLE ECONOMY: Hey, I have a chapter in a book that is coming out on Tuesday! It's got a lot of great contributors like Zach Weinersmith and Jessica Hagy as part of it! You should get a copy!