Surviving the World
A Photocomic Education by Dante Shepherd
Lesson #2805 - Grading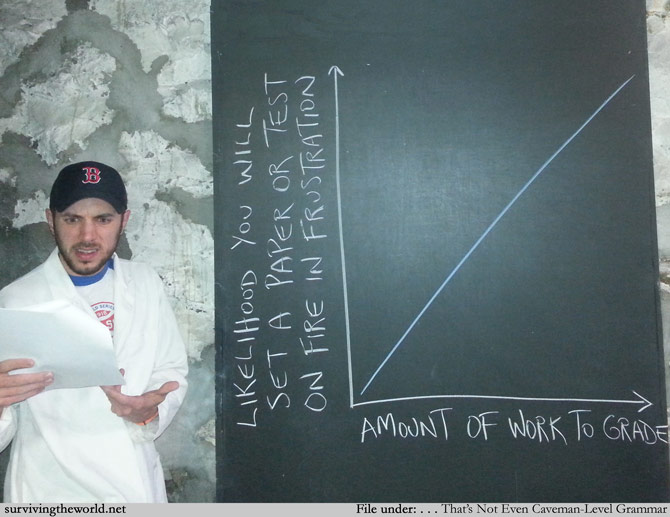 Grades are due tomorrow morning at 9. I'm starting to go insane.
There'll be another comic up later tonight to make up for the one I couldn't post yesterday because I was at a conference. A conference in the middle of exam week? Great timing.
Also, this upcoming week is graduation week, so there may be a few guest-comics getting posted by our graduating seniors. We'll see!