Surviving the World
A Photocomic Education by Dante Shepherd
Lesson #2821 - Class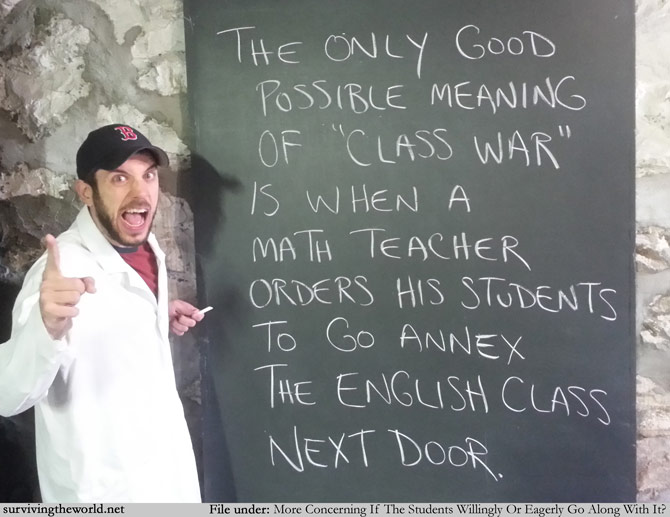 Sure, there's sometimes it's necessary, but that in itself means things are bad, right? Whereas if Mr. Sampson sends his battlion (self-named the Fighting Integrals) to barge in on Mrs. Fitzgerald's discussion of "The Tempest" and colonize everyone inside the room, well, that's not great, either, is it?
BIG STW NEWS: Today is the launch of a STW Kickstarter to make new STW page-a-day calendars for 2017! If you were part of the Kickstarter from three years ago, you know how amazing those calendars turned out - full color, bonus jokes on every page, HUGE (6" x 6") - and here's our chance to make new calendars that will contain almost entirely all new content!
There's a lot of great and new rewards lined up in return for your support - magnets, blackboards, whiteboards, original art - so please check it out! And thank you!