Surviving the World
A Photocomic Education by Dante Shepherd
Lesson #2829 - Misreading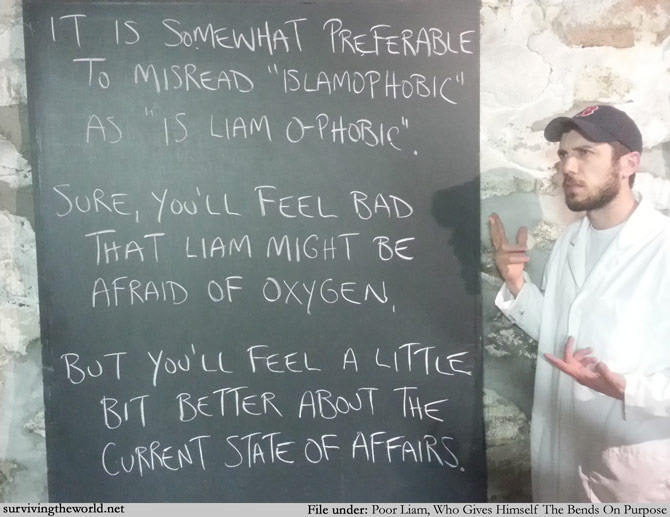 I mean, purposeful misreading is the way most people approach facts or statistics these days, anyway, so why not apply the same approach to simple wording?
STW KICKSTARTER: There's slightly over three weeks left in the STW Kickstarter campaign to create the new calendar/collection - with cool rewards like blackboards, whiteboards, and personalized lessons - so now's an excellent time to get on board to help make these calendars happen!
In recognition of us hitting an early milestone, I got dressed up in my PhD robes and made a fake graduation video yesterday - so please enjoy that as well!