Surviving the World
A Photocomic Education by Dante Shepherd
Lesson #2900 - Creeping People Out, Part XXVI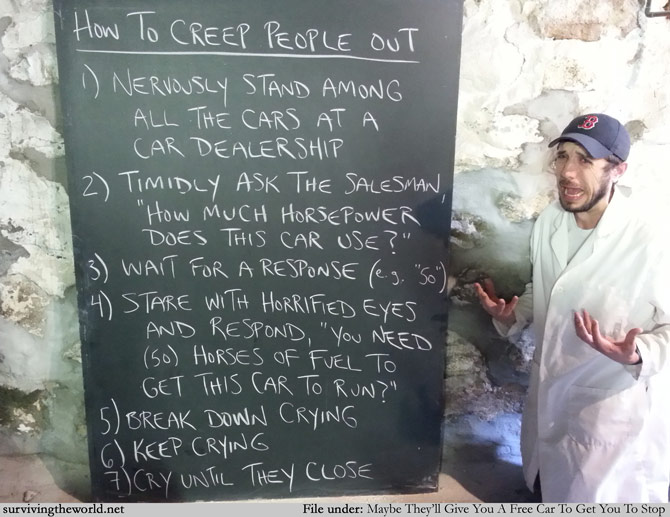 Warning: do not try and cut out the middlehorse by pouring glue directly into your gas tank, it will not work out as you have planned / desired.
We are reaching stupid numbers of these stupid comics, you know that? How do you not know how to survive the world by now? Wait, or is that a misleading question, where you're supposed to be asking how in hell I am surviving the world? Well, now that's even more narcissistic than the comic already appears.
STW SHIRT SALE: Today through next Thursday, August 11th, you can get 15% off all STW shirts! Just use the coupon code "HEAT16" at checkout! Thank you!