Surviving the World
A Photocomic Education by Dante Shepherd
Lesson #2904 - Suggested Names: Coffee Shop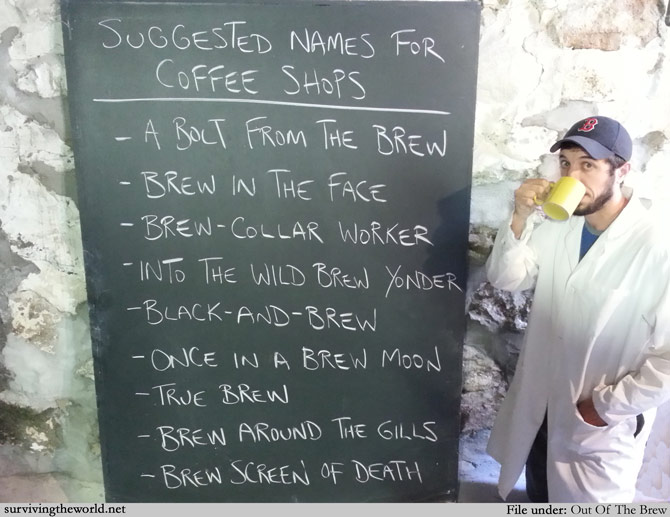 Like Brew Blazes?
This is such a stupid running series and I don't care.
BONUS STW: This week's bonus comic is now up for all $1+ Patreon supporters! Please enjoy!
STW SHIRT SALE: Today through Thursday, August 11th, you can get 15% off all STW shirts! Just use the coupon code "HEAT16" at checkout! Thank you!