Surviving the World
A Photocomic Education by Dante Shepherd
Lesson #2928 - Terrifying Creativity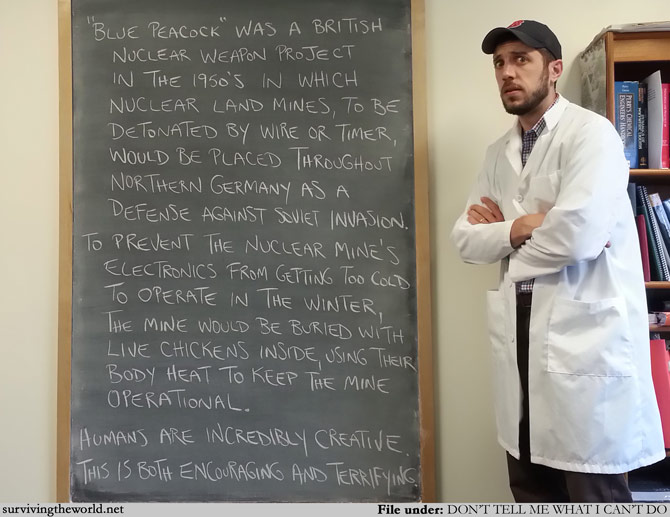 This was a real project. Nuclear landmines. Ten of these bombs were actually ordered, but then the project was cancelled because they realized that, hey, maybe this is a TERRIBLE IDEA. Not the creative side, though, no, that was quite clever, and good job and tallyho to you chaps.
Really, let this be a lesson to you that we can be extremely clever when it comes to being extremely horrible. Keep that in mind when you become an adult, and when you vote. What's that old curse/saying? "Human creativity will find a way."
BONUS STW: Would you like to get a ton of bonus STW comics and content? All you need to do is become a Patreon supporter, which would be a tremendous help. A simple $1/month makes a huge, huge difference - thank you so very, very much for your support!