Surviving the World
A Photocomic Education by Dante Shepherd
Lesson #2981 - Zombies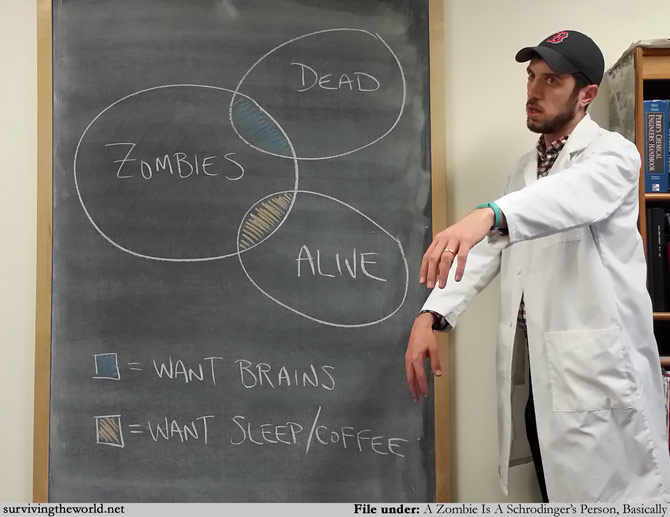 Hello! It has been a long semester and that's before I get this next grant out in the next two weeks.
You can find any and all Halloween comics on STW that have ever been on one page - enjoy!
STW REPORT CARD: Hey: do you crave assessment? Do you want to conduct rigorous self-evaluation? Well, then you'll want this awesome Report Card For Life dry-erase board! These are new in the STW Topatoco store, and yes, while I have a hardline anti-whiteboard stance, I will make an exception for these amazing boards! I hope you like them! Thanks!