Surviving the World
A Photocomic Education by Dante Shepherd
Lesson #300 - Bumper Stickers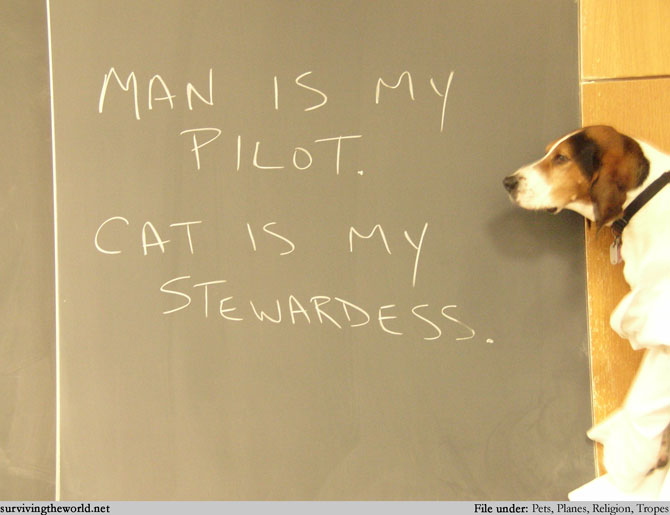 Hey, the 300th lesson! Major thanks to another member of the Shepherd family, German Shepherd, for stepping in to help with this play-on-bumper-sticker-words.
It may just be another large round number milestone (and really the 312th comic overall), but it's always nice to realize you've made it so many straight days with a comic for people to enjoy. Thanks to everyone who's enjoyedSTW so far, and thanks for everything you've done to tell other people to join the class.
On a side note, do you know how hard it is to get a dog into a lab coat?