Surviving the World
A Photocomic Education by Dante Shepherd
Lesson #3012 - Other-ing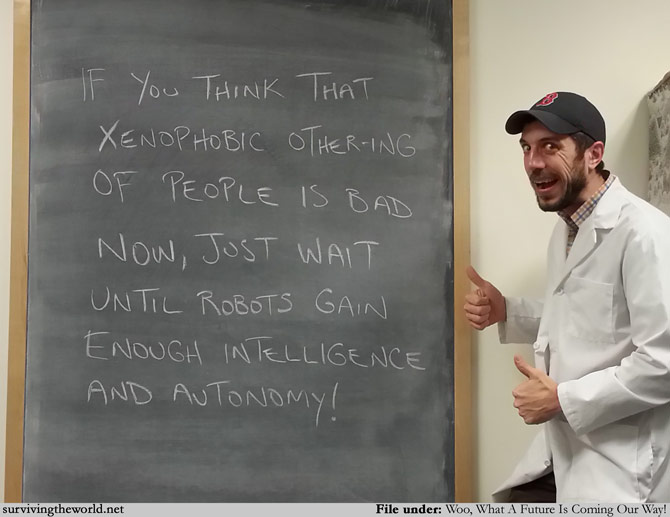 So many potential apocalpytic futures, how will we ever choose! Isn't life fun!
BONUS STW: Two more bonus comics were posted on Patreon for supporters! Just $1/month gets you bonus STW comics and content each week! Enjoy!
STW FOR THE HOLIDAYS: Holiday shipping deadlines have been posted for all cards / stickers / boards / prints / labcoats, so if you're interested, make sure you take action in the right amount of time!