Surviving the World
A Photocomic Education by Dante Shepherd
Lesson #3021 - Bad/Good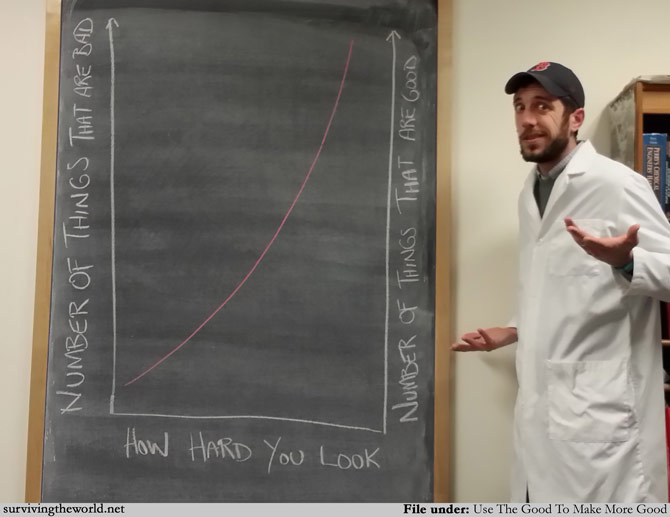 We are going to burn out if we don't use one side to help us respond to the other. You can probably figure out which direction is which. If you can't, I have realllllllll concerns about your mental state.
I sincerely think we're going to need make sure we share and appreciate the moments of good so that we know how to do and make some moments of good. Don't overload on them; then we'll just become complacent. Don't overlook them; then we'll just burn out. We've got to find some balance . . .
STW FOR THE HOLIDAYS: Time is ticking down! If you're interested, don't wait!