Surviving the World
A Photocomic Education by Dante Shepherd
Lesson #3076 - Bones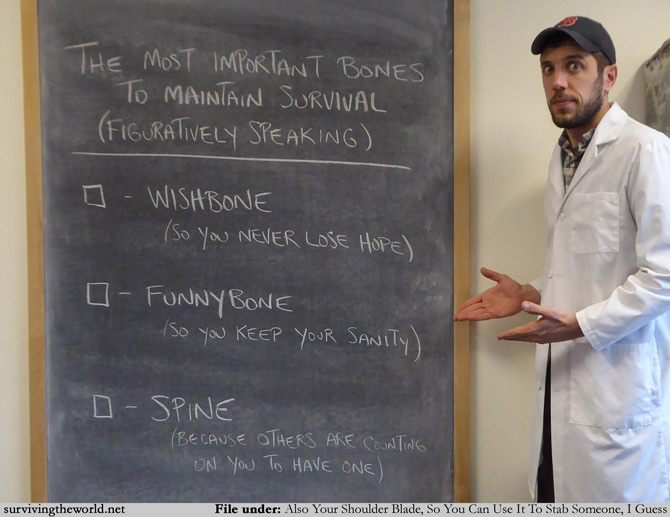 Honestly, though, go get any invertebrates on our side if you think they'll be supportive and helpful, we should take all the helpful help we can get.
(All credit for this comic to a homily by Father Antony that I heard 20 years ago at this point, maybe? I wonder where he is these days.)
HOURLY COMICS DAY: Yesterday was Hourly Comics Day and I made 19 mini-slate comics (which were mostly funnier than most of the stuff on the main site here lately?)! You can access them all through this thread on my Twitter feed. Please enjoy!