Surviving the World
A Photocomic Education by Dante Shepherd
Lesson #3088 - Valentine Poem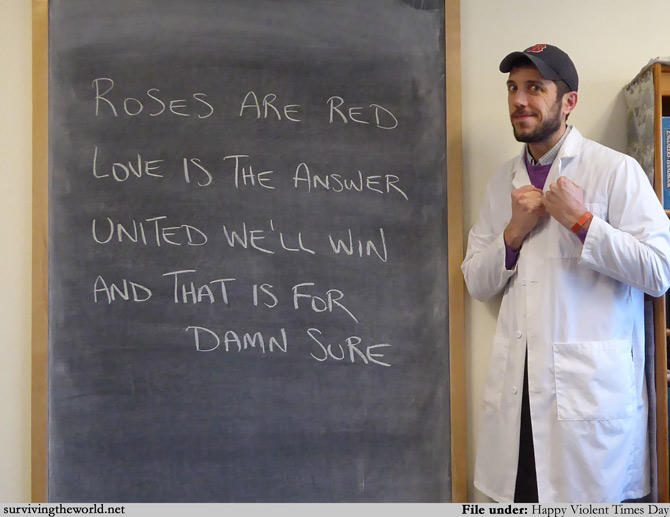 I don't know, guys, I think my Valentine poems the last two years were a lot happier. Or maybe not, I guess it depends how you feel about blood.
I also have a Russian-themed one and an engineer-themed one on Twitter today if you prefer those themes.
The nice thing is that in a month when Trump is out of office I'll be able to go back to feeling relatively funny on occasion as opposed to worried about the nuclear death of the planet, so we've got that to look forward to. Hurray!