Surviving the World
A Photocomic Education by Dante Shepherd
Lesson #3114 - Put In The Work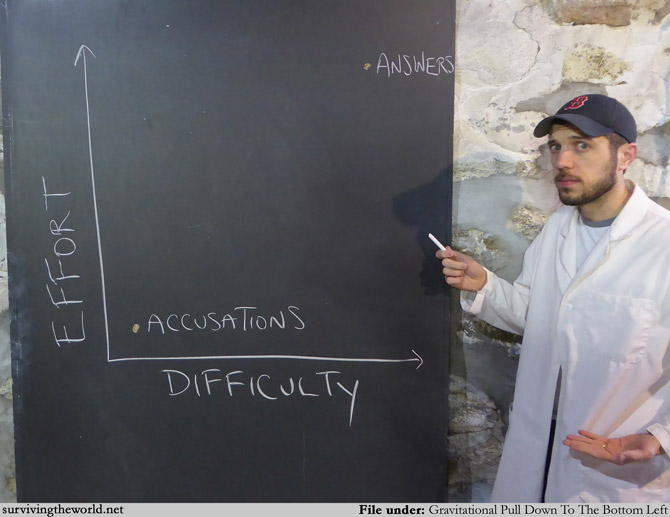 You could also call the vertical axis 'lack of fun' and that would drive the point home for some people.
STW NCAA BRACKET POOL: It's NCAA time! If you're interested in joining the NCAA bracket pool, you have until Thursday at noon. Join us! And pick against Duke.
PHD UNKNOWN: The new chapter page is up! We're starting chapter five! Please enjoy our fun comic about graduate school and monsters.