Surviving the World
A Photocomic Education by Dante Shepherd
Lesson #3116 - Living (Bracket Week IX)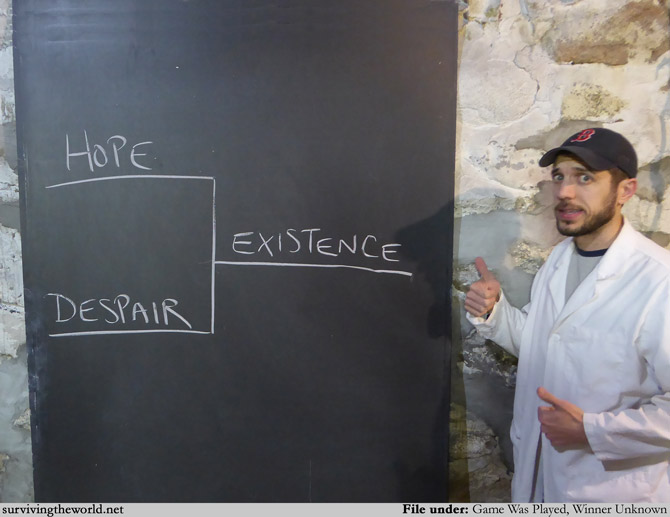 The eternal battle of the brain!
It's bracket week! Hurray! Mazes are certainly my favorite type of chart, but brackets are right behind (and somehow I forgot to start Bracket Week IX until Wednesday! You would think I would know after nine years of this). Remember, the purpose of bracket week comics are not to decide who would win a battle between the two opposing sides, but what would the outcome be if the two sides were up against each other. You can go back and go through some of the past brackets weeks if you would like to: here are bracket weeks I, II, III, IV, V, VI, VII, and VIII - or, if you prefer, I've put all the bracket comics on a single page for you to peruse and enjoy!
Speaking of brackets, here's your opportunity to join the Surviving The World bracket pool. Winner gets announced on the site if I remember to do so! All entries need to be in by noon ET on Thursday!