Surviving the World
A Photocomic Education by Dante Shepherd
Lesson #3156 - Teaching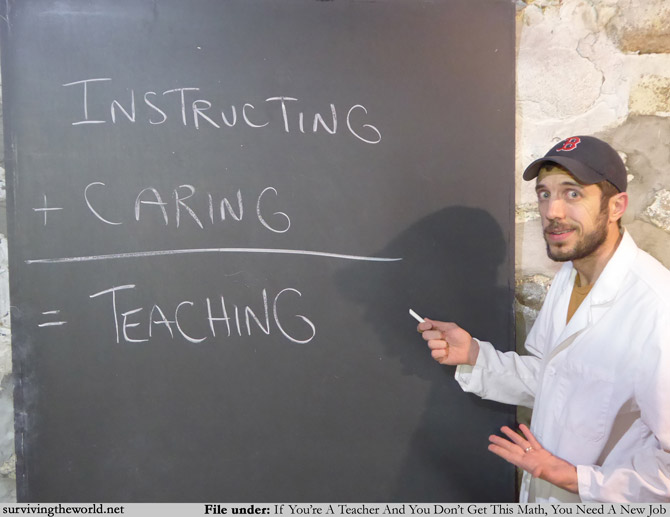 "You like teaching?"
"Yes," she said.
"Even when your students don't care?"
"I'll tell you a secret. I'm not responsible for whether my students care or don't care. That care has to come from them - not me."
"Where does that leave you?"
"No matter what, Ari, my job is to care."
- from Aristotle and Dante Discover the Secrets of the Universe
It's exam week and my students had their final today. As I've said, tell me to retire when it's clear I don't care anymore.
This is the first of two comics going up tonight, click through for another.