Surviving the World
A Photocomic Education by Dante Shepherd
Lesson #3181 - Steady Refrains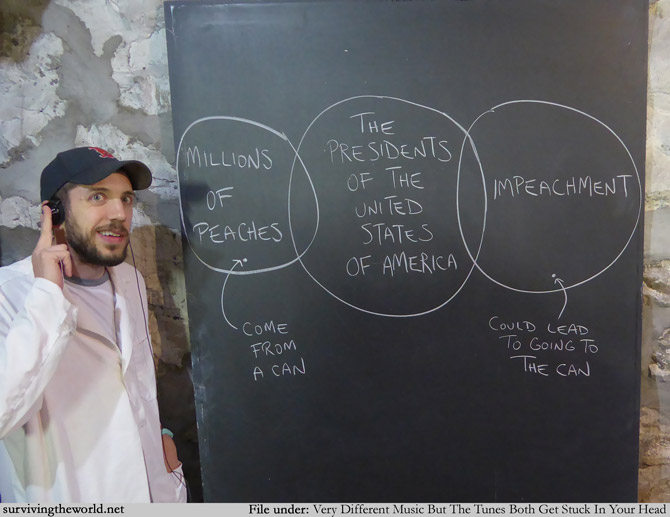 PEACHES COME FROM A CAN
THEY WERE PUT THERE BY A MAN
IN A FACTORY DOWNNNNTOWNNNNN
IF I HAD MY LITTLE WAY
I'D EAT PEACHES EVERYDAY
SUN (nonsense words to pretend that you know what the words are)

It wouldn't take much to change the words over to the other refrain, actually.
Look, the words have been spoken and we're basically going to hear them endlessly now, so may as well settle in and be ready for the earworm that's not going anywhere.
My thanks to someone named Mihaela who made a comment online earlier today that inspired this diagram.