Surviving the World
A Photocomic Education by Dante Shepherd
Lesson #3213-3215 - Finite Amount Of Kindness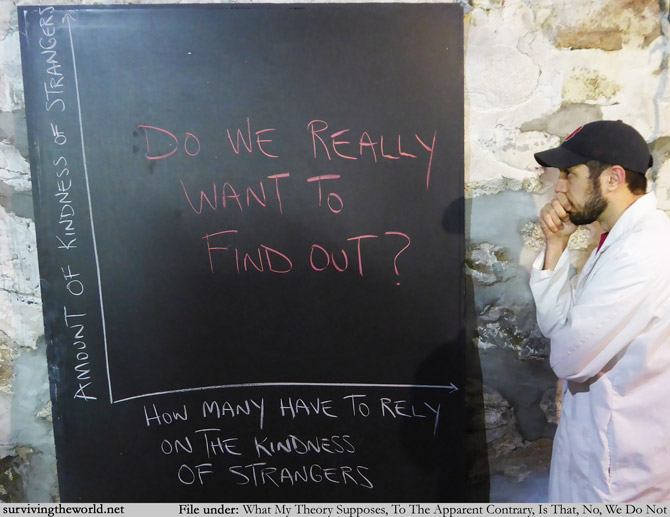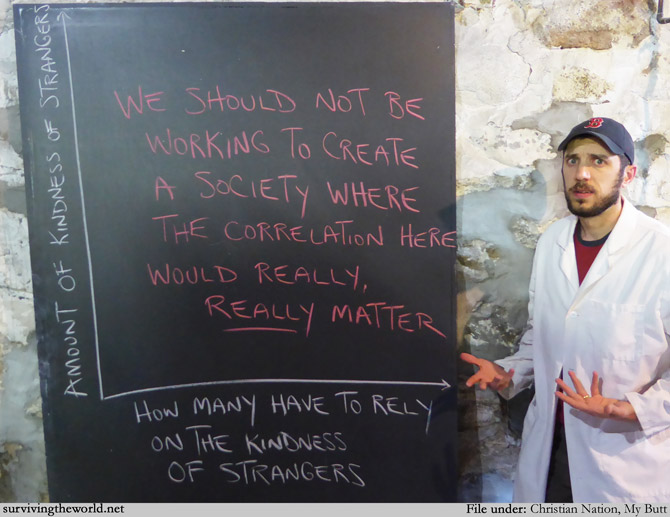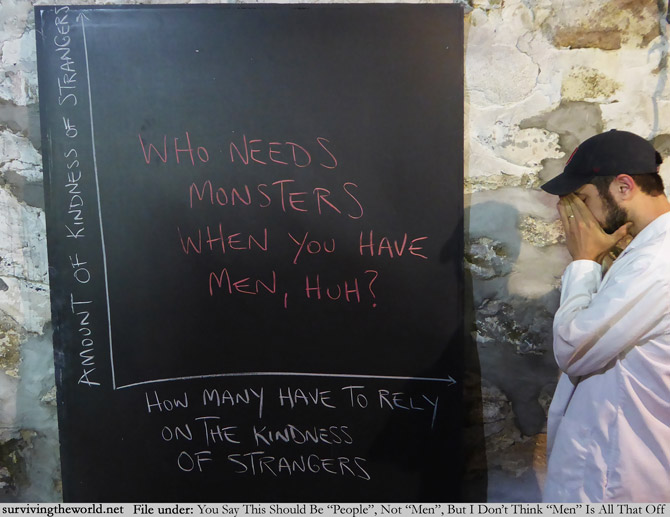 Please call your senators. Please. Some people are going to get really, really screwed, and there's only so much kindness to go around for all of us needing to directly help keep everyone else out of medical bankruptcy, let alone death. I wish it didn't sound this overbearing but sometimes the stakes are the stakes.
We're about to find out how much everyone really cares about other people. How far do you to go to find out about this?
I'm off to Columbus, Ohio, for ASEE for a few days. Small chalkboard comics to follow in the meantime. Might be able to meet-up with any interested readers - send me an email if you want me to set something up.