Surviving the World
A Photocomic Education by Dante Shepherd
Lesson #3277 - Altruism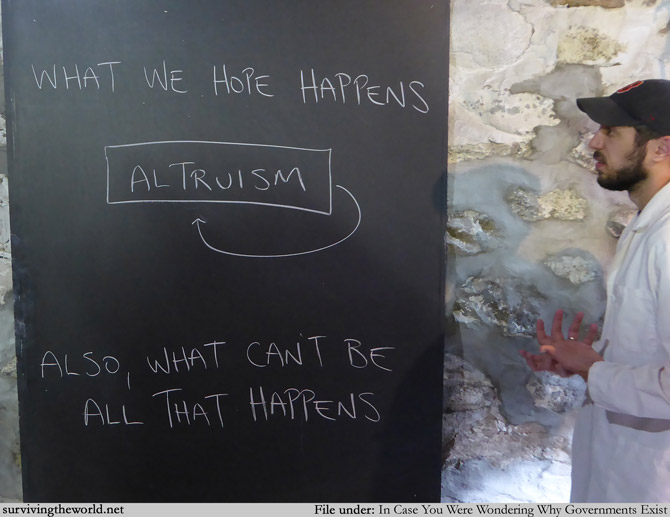 There are a list of charities that you can donate to to help support those who have been affected by Hurricane Harvey.
Disasters like this are why societies exist, to help each other. They're also why we allow governments to exist, to help ensure that they take care of us. That should be their first impulse, to be prepared to respond when we need them and be responding when we need them. Sometimes you hear that people should just have to pull themselves up by their bootstraps and take care of issues on their own, but not everyone has boots or still has boots, and there are disasters of all different sizes that take away or keep away those boots at any point. Let's do what we can, but make sure the responsibility is taken like it should be and by whom it should be.
It's also why we support science, to help us be prepared and alert for potential disasters, if you want to draw this out even further.