Surviving the World
A Photocomic Education by Dante Shepherd
Lesson #3316 - Orgo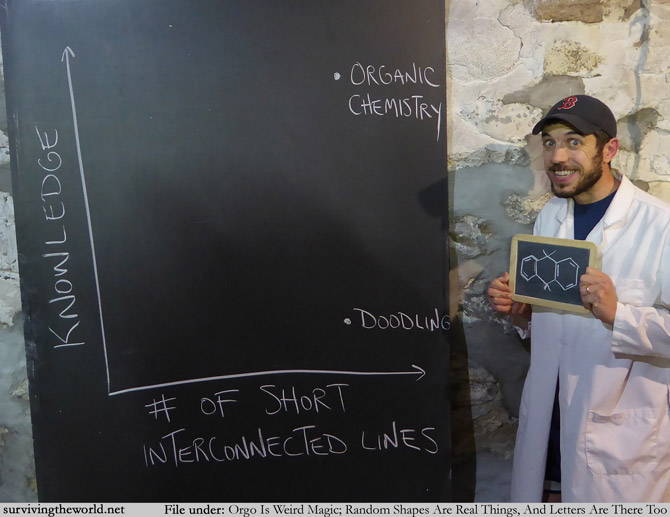 I suppose that's really applied knowledge. Orgo itself is weird because you just keep drawing lines and all of a sudden you drew a poison.
I'm doing Inktober this year and drawing molecular structures according to the daily theme. I'm posting them all within this one thread, so enjoy, if you wish.
STW SHIRT SALE: You can get free shipping on any STW shirts now through October 9th! Just use the coupon code "FSH17" at checkout. There are some new designs, and all the old ones, with color choices up to you. Please enjoy, and thank you!