Surviving the World
A Photocomic Education by Dante Shepherd
Lesson #3318 - Creating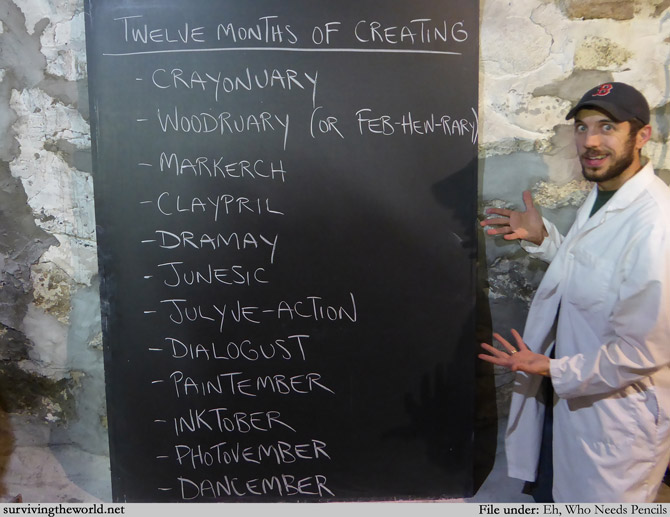 June is probably the weakest title but what do you care, just music it up when that month comes around. The rest are kind of decent, no? I don't really care if they already exist or not, I just wanted to make slightly off puns for a comic.
Inktober keeping on, keeping on.
STW SHIRT SALE: You can get free shipping on any STW shirts now through October 9th! Just use the coupon code "FSH17" at checkout. There are some new designs, and all the old ones, with color choices up to you. Please enjoy, and thank you!