Surviving the World
A Photocomic Education by Dante Shepherd
Lesson #3378 - Up On The Rooftop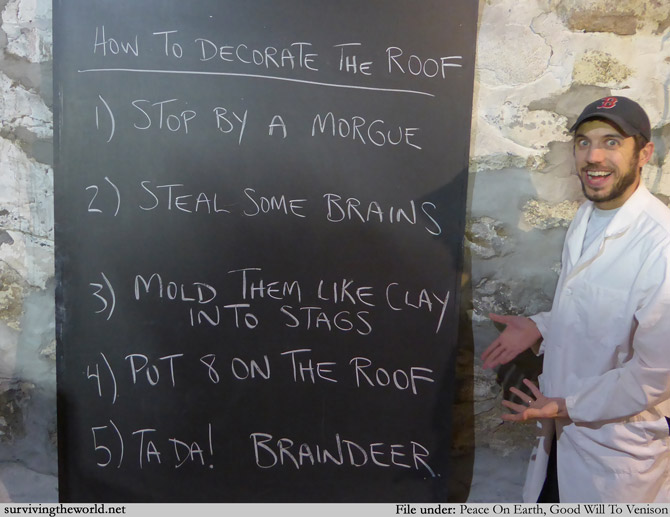 I don't think they'll keep well, that's a problem.
STW PRINTS, STICKERS, CARDS: You can still get whatever STW prints, whiteboards, stickers, or Christmas cards in time for the holidays! Thanks for your support!
STW SHIRT SALE: Did you miss the Black Friday / Cyber Monday shirt sale? Well, on Tuesday and Wednesday next week, December 5th and 6th, you can still get 10% off all STW shirts! Just use the coupon code "MERRY17" at checkout. Enjoy!