Surviving the World
A Photocomic Education by Dante Shepherd
Lesson #3380 - Other Santa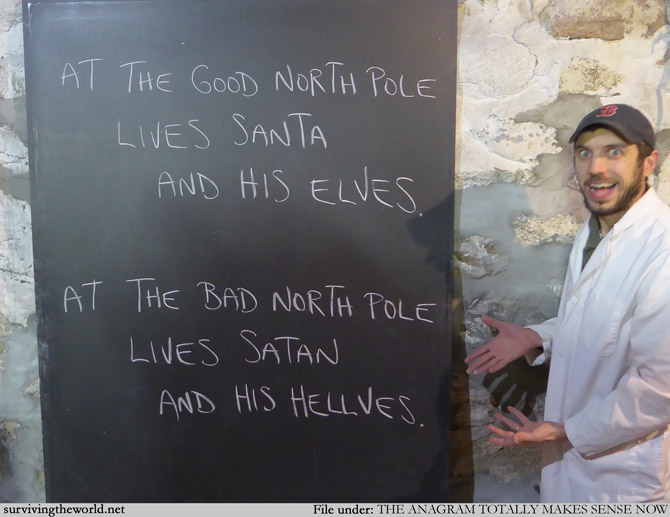 Please remember that I previously proved the existence of Santa and all Santas using physics many years ago. SO DON'T YOU TELL ME THIS COMIC IS INACCURATE.
Also I'm totally committed to this ridiculous pose for the entire month now.
STW PRINTS, STICKERS, CARDS: You can still get whatever STW prints, whiteboards, stickers, or Christmas cards in time for the holidays! Thanks for your support!
STW SHIRTS: These shirts are available on a variety of colors and there's about 20 different designs for you to choose from! Enjoy!