Surviving the World
A Photocomic Education by Dante Shepherd
Lesson #3393 - Egg Nog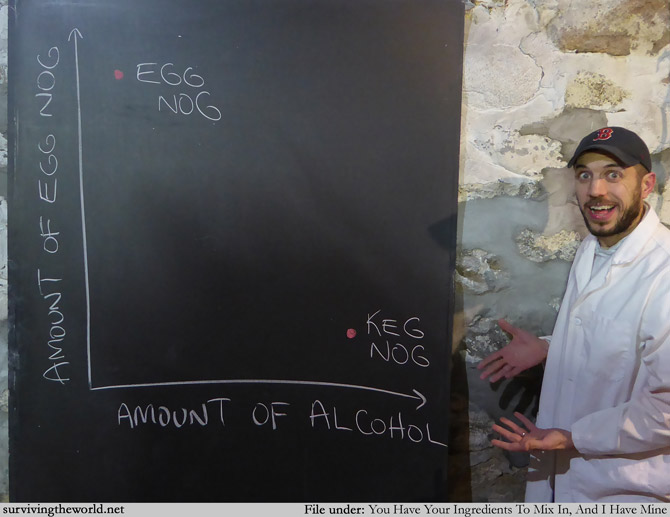 Look, things are bad, and despite our best efforts, politicians are only making it worse, so at least we've got alcohol and puns to keep us going until we get the next chance to vote for better futures.
STW PRINTS, STICKERS, CARDS: You can still get whatever STW prints, whiteboards, stickers, or Christmas cards, although you're probably going to miss holiday deadlines at this point. Still, thanks for your support!
STW SHIRTS: These shirts are available on a variety of colors and there's about 20 different designs for you to choose from! Enjoy!