Surviving the World
A Photocomic Education by Dante Shepherd
Lesson #3528 - Cannibals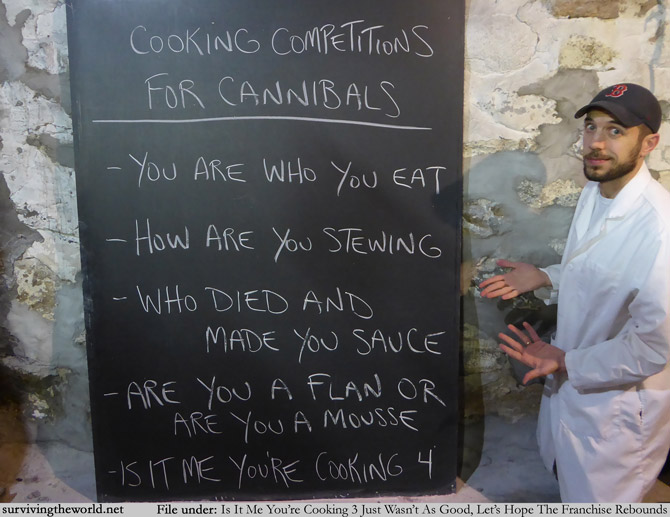 Oh, you'd watch them. You'd be horrified, but you'd watch them.
By the way, completely unrelated, happy birthday, Mom.
STW ENDS JUNE 1ST, SO WE'RE MAKING A BOOK: We've met our goal and so, yes, we WILL be making a STW book! If you become a backer, you can get one as well! The Kickstarter will run right up through the last day of STW, June 1st. Thank you all for your support! And by the way, look at the USB below that you can get as part of the campaign!