Surviving the World
A Photocomic Education by Dante Shepherd
Lesson #3546 - Coming To A Close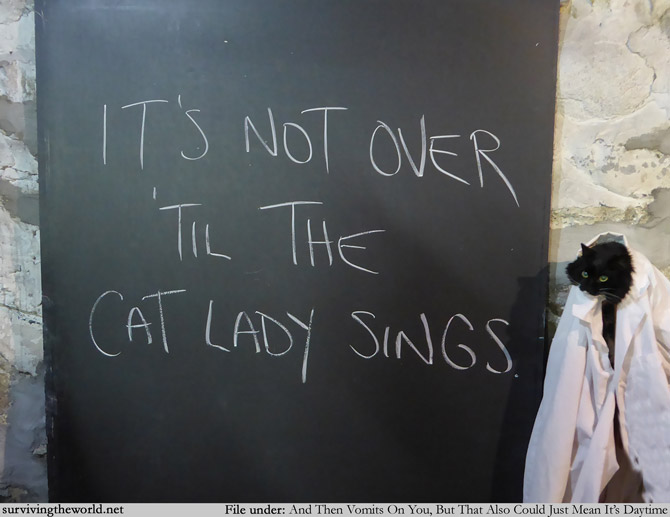 Oh, you thought 'cat lady' referred to a person? Of course not. Anyway, this one has to go find a box to climb into, just because the box exists.
PHD UNKNOWN: Hey, just because STW is ending doesn't mean my other work is as well. Here's a new page up!
THE END OF STW: STW ends June 1st, this Friday, only 2 more comics to go. You have 2 days to get the one and only STW book! There'll be an audiobook version, an appendix with a soundtrack listing for the entire book, and a thank-you-note for all physical copies, and now an additional PDF of my chemical structures art! Thank you so much for your readership and your support!