Surviving the World
A Photocomic Education by Dante Shepherd
Lesson #535 - New Year's Eve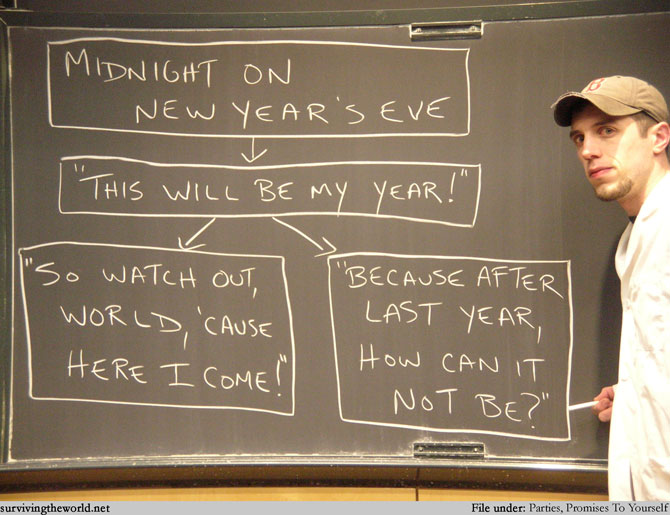 Usually I play Semisonic's "This Will Be My Year" around this time of year, as the music is upbeat and happy and makes me feel hopeful for the next year, and then I listen to the lyrics and remember it's about someone fighting addiction and desperation and somehow the song feels a little less happy. Kind of like the double meaning in the comic above.
Anyway, another year is at an end. Instead of resolutions, I'll be setting a few goals for myself:
- Double the number of interviews I gave this year.
- At least one STW talk at a college/in public. Hopefully two.
- Another great guest-lecture week, as well as a guest-comic week done entirely by you, the readers.
Thanks, everyone, for reading and sharing around the site as much as you have this past year. I hope the new year brings nothing but good for all of you and those close to you. Happy New Year.