Surviving the World
A Photocomic Education by Dante Shepherd
Lesson #588 - Amputation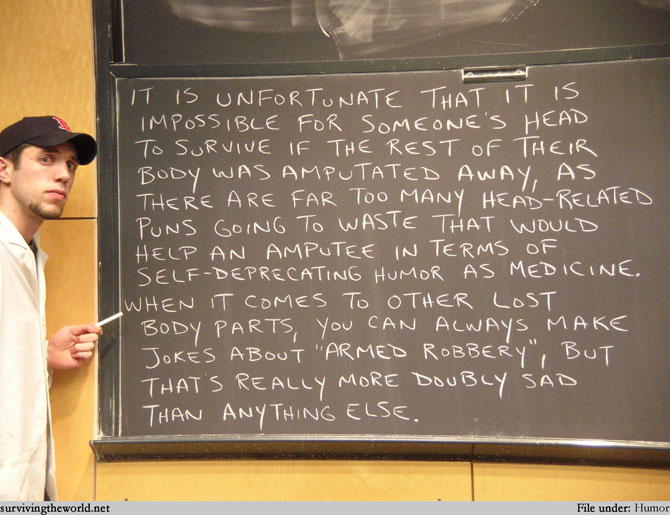 Today's comic is dedicated to STW reader Denise, who's been going through some medical issues of her own.
There really are a incredible number of bad head puns. As bad as they are, admit it, you laugh at them, too.
Just to be clear, I'm not saying that everyone with the above medical woes uses self-deprecating humor to cope, but it's certainly one method that shows remarkable courage and determination. So I wanted to acknowledge those people while presenting a potential 'it could be worse' case. Because let's face it, no one is going to make fun of people with certain medical issues, but it'd be hard to hold it in if you were just a head lying on a shelf.