Surviving the World
A Photocomic Education by Dante Shepherd
Lesson #696 - Sports Cheers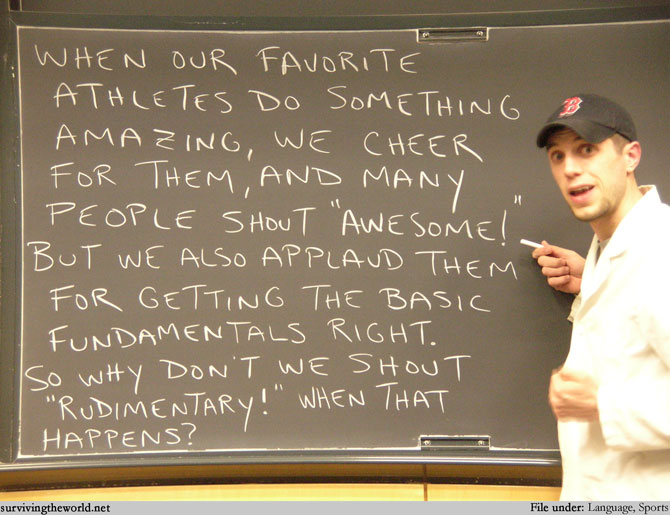 Fist pumps are hard to capture on camera, apparently.
Consider this my baseball All-Star game post of the year. It's an annual STW tradition.
I should also note that Hector Portillo won the STW World Cup pool, but considering he hedged his bets by having more than one entry (he finished 1st and 2nd out of 405), he should take his victory with a grain of salt.