Surviving the World
A Photocomic Education by Dante Shepherd
Lesson #810 - Hollywood and Religion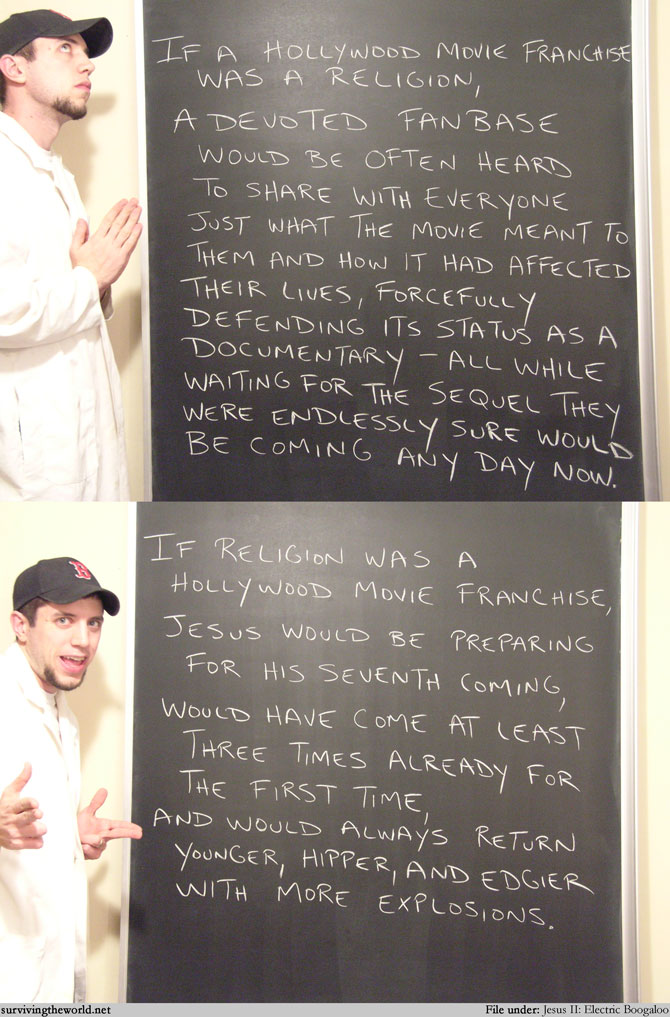 For the record, I don't feel that Hollywood is out of ideas. It's just the old ideas they've used before worked then, and who knows how new ideas will pan out. Still though . . . what a terrible idea to reboot Buffy.
And as I said yesterday, if STW was a Hollywood movie franchise, there'd be a hell of a lot more sexiness going on around here than there is right now.
Also, new shirt design, with a front and back so that you can not only proudly demonstrate your attendance in class, but also share one of the central tenets of STW with people who choose to stare at your back. Enjoy!