Surviving the World
A Photocomic Education by Dante Shepherd
Lesson #876 - Home-Schooling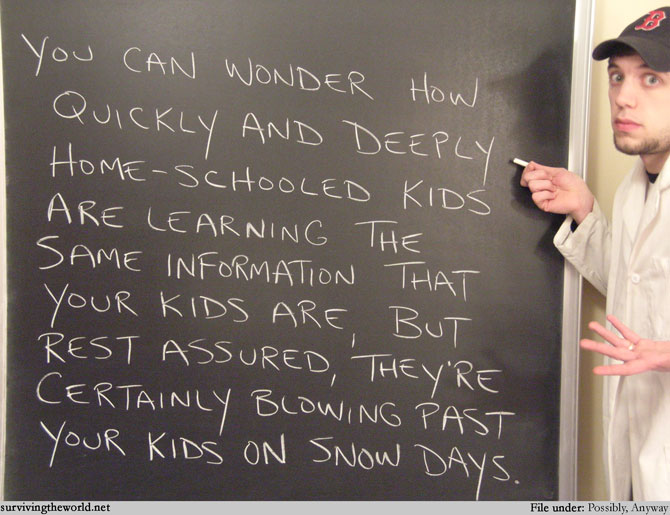 There's a lot of differing opinions on home-schooled kids. Probably there aren't that many kids who are actually reinforcing the negative stereotype - but man, do they reinforce it. That falls under the argument of social growth versus education which most people don't consider, unfortunately.
Student presentation week starts tomorrow - if you submitted a comic, you should be hearing from me today.
New STW shirts are available in the STW store! Thanks for supporting the site.