Surviving the World
A Photocomic Education by Dante Shepherd
Lesson #923 - Statistics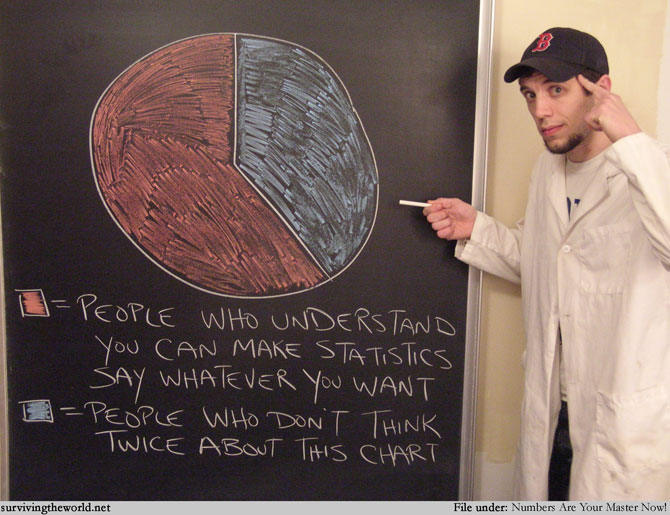 If someone is quoting certain numbers to you, and they're all one above or below a multiple of 25, you should really be reconsidering the validity of those numbers.
On a side note, I'm delighted where the natural break occurred in the final two lines of the comic.
Congratulations to kderoy, who won the STW NCAA bracket pool by predicting UConn's glorious victory (forgive me for that, my CT roots and homestate pride are showing) over Butler in the final. If you didn't beat her, well, you're not alone, considering she finished tied for 161st overall on ESPN's site. Well done, kderoy!