Surviving the World
A Photocomic Education by Dante Shepherd
Lesson #992 - Lifetime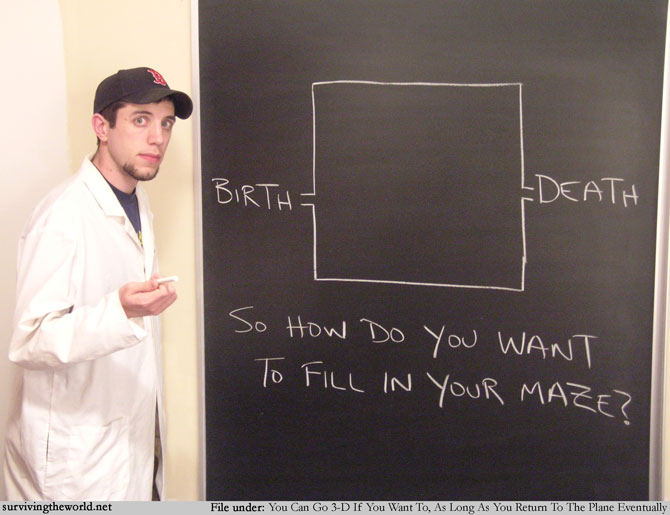 Really, everyone's maze is 3-D and oddly shaped, and every now and then our paths overlap for a while.
I've always wanted to go back and do another maze, and after finding out the Happiness Maze was worn during a Gay Pride Parade this weekend (probably a top STW moment for me), I had the impetus to do so.
In case you missed it, Spreadshirt is going to have free shipping tomorrow on all standard orders, so if you've been hoping for a discount on a STW shirt, this is your chance! Just use the coupon code "T-DAY2011". Thanks!