Surviving the World
A Photocomic Education by Dante Shepherd
Recitation #31 - Conditional Love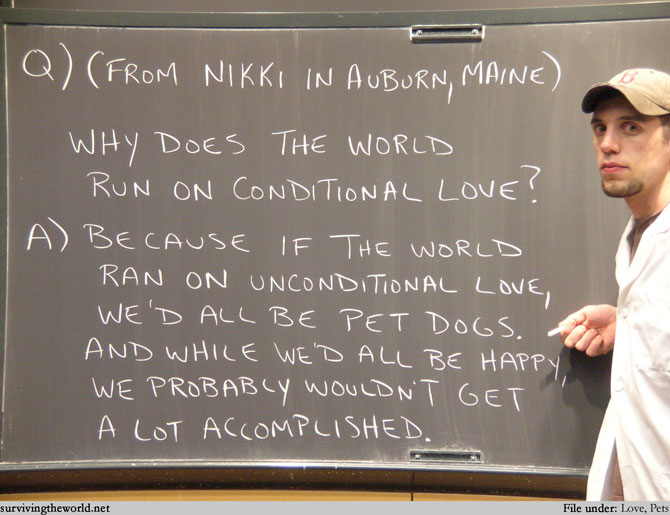 You know, if the world ran on unconditional indifference, we'd all be cats.
If you have a question for recitation, toss it along. Who knows what will happen to it after that, but odds do exist that it might get used.
P.S. This airport floor is rather rock hard. It might actually be leading to sleep-deprived madness.