Surviving the World
A Photocomic Education by Dante Shepherd
Recitation #33 - Dante and the Terrible, Horrible, No Good, Very Bad Day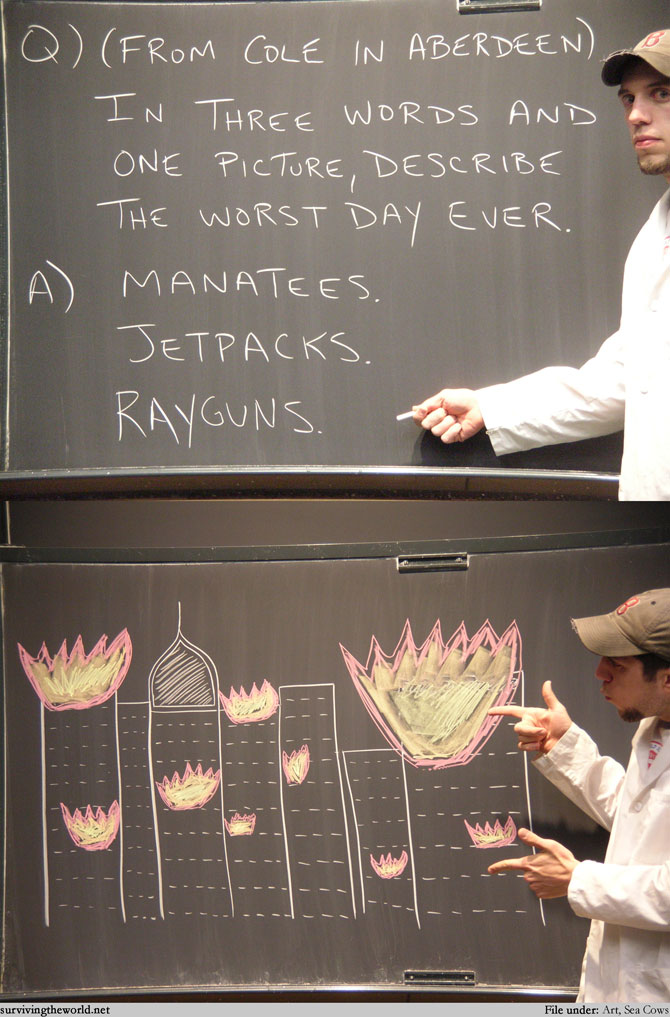 Honestly, I don't know why there is an onion dome in "The City That Is On Fire.". Apparently there is a large Russian Orthodox population there.
Also, I knew I was close to being asked to draw a dragon so you could see my skills of an artist after I drew a penguin with a fork in it for a past recitation. I think this is the closest equivalent you'll get though.
If you've got a question for recitation, go and throw it my way, and wait and see what happens.