Surviving the World
A Photocomic Education by Dante Shepherd
Recitation #79 - Advertising Your Organization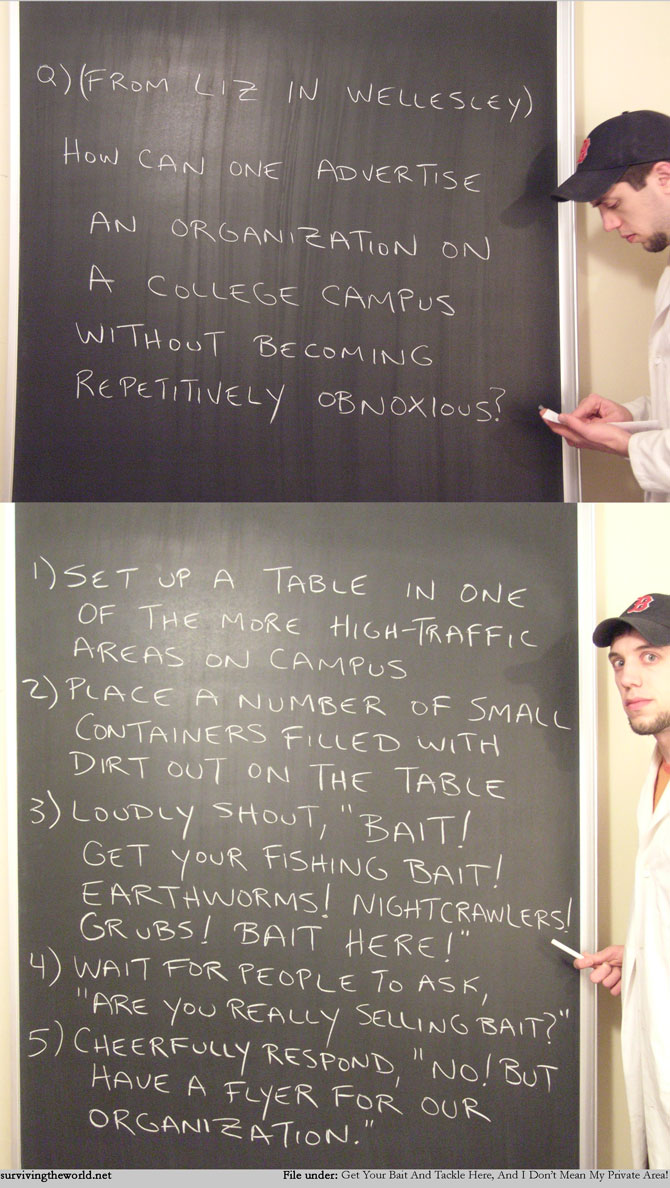 I begged my engineering organization way back when I was an undergraduate to let me do this. They never did. I maintain it was their loss.
Sorry for the delay in getting the comic up today. Got set back when I started focusing too much on the mega-comic for tomorrow's 900th.
And as a reminder, STW store with time still left for holiday shipping!