Surviving the World
A Photocomic Education by Dante Shepherd
Recitation #87 - Air Guitar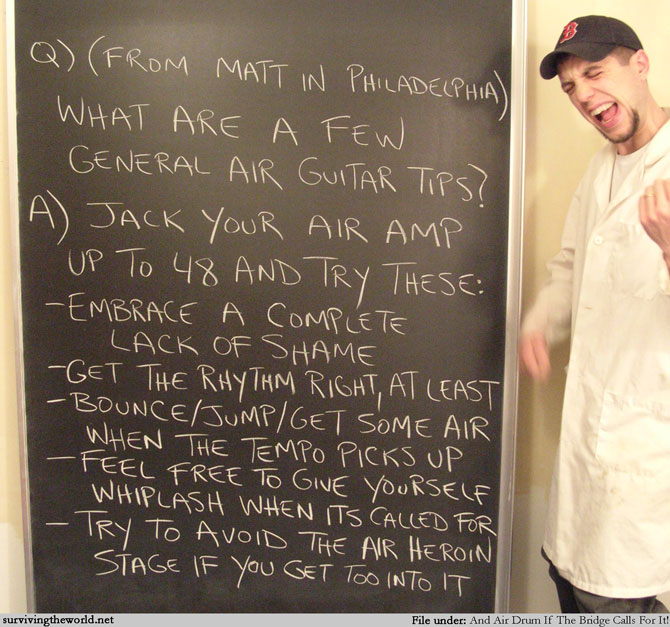 Keep on air rocking in the free world. Incidentally? Adding the word 'air' in front of a ton of words is stupidly more fun than you would think.
If you have a question for recitation, send it on in. The one that tastes the best after I print it out is the one you'll see next week.
I'm going to be at the Collegetown Bagels in Ithaca around 11:30 on Saturday! I know there's approximately 79 of them in Ithaca, so I mean the one up on the hill by Cornell right across from the Arts Center. I'll be there for an hour or so before heading downtown. Stop on by and say hi! I'll be the guy in the hat.