Surviving the World
A Photocomic Education by Dante Shepherd
Science Comic: Recycle and Purge Streams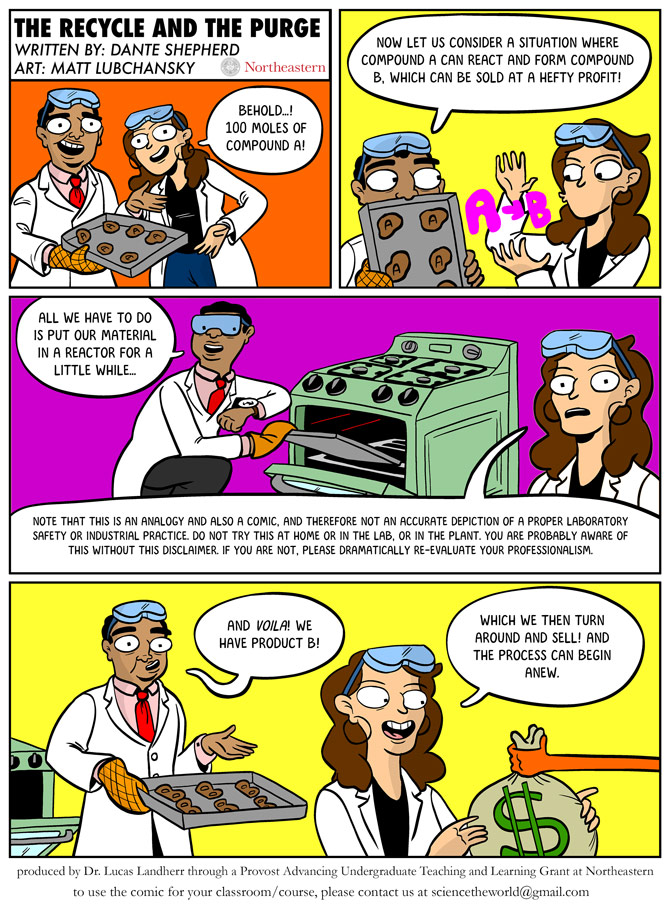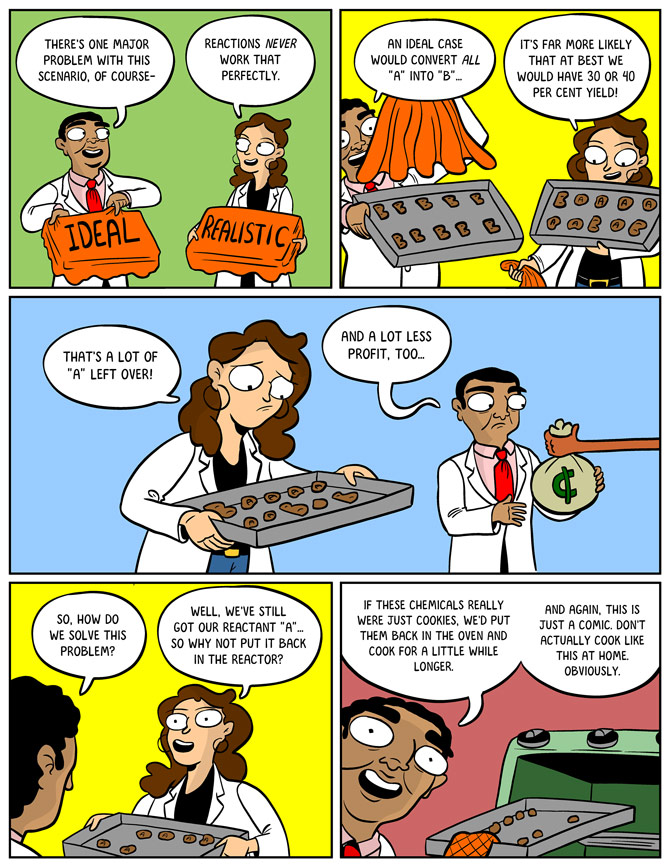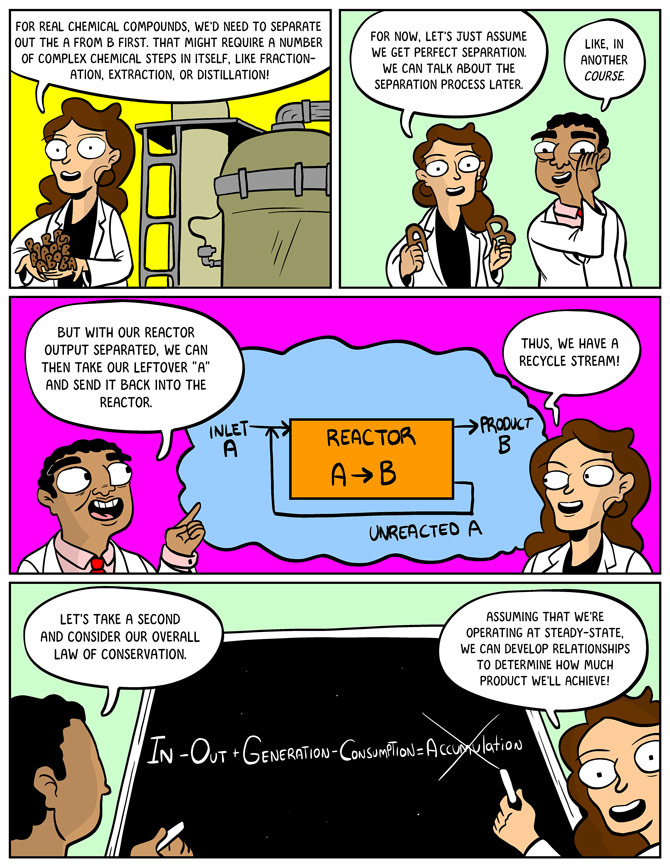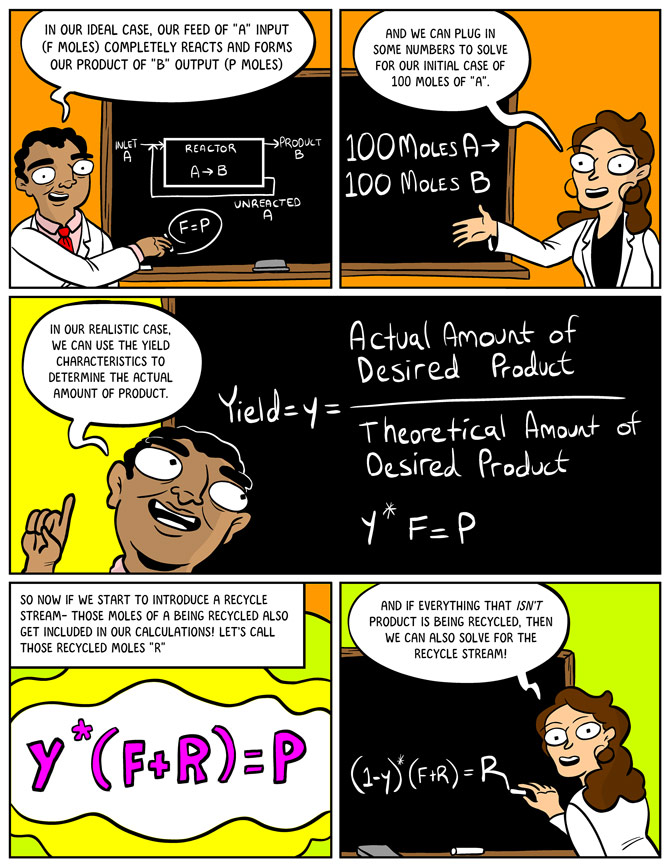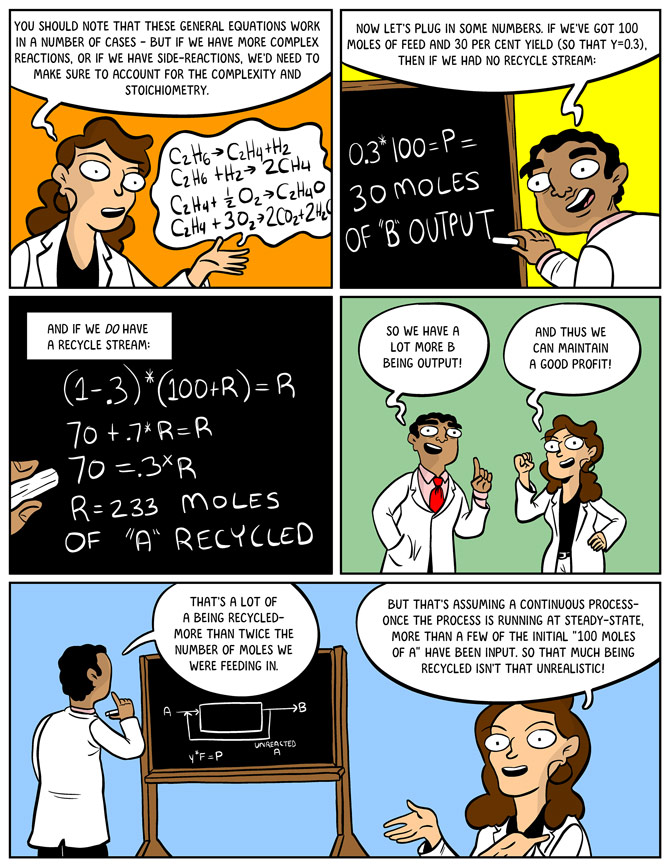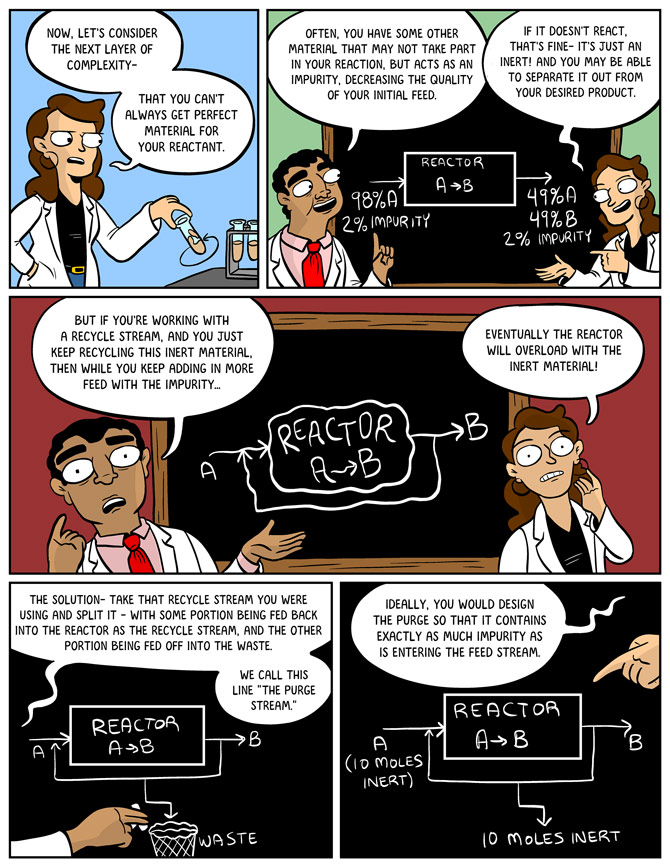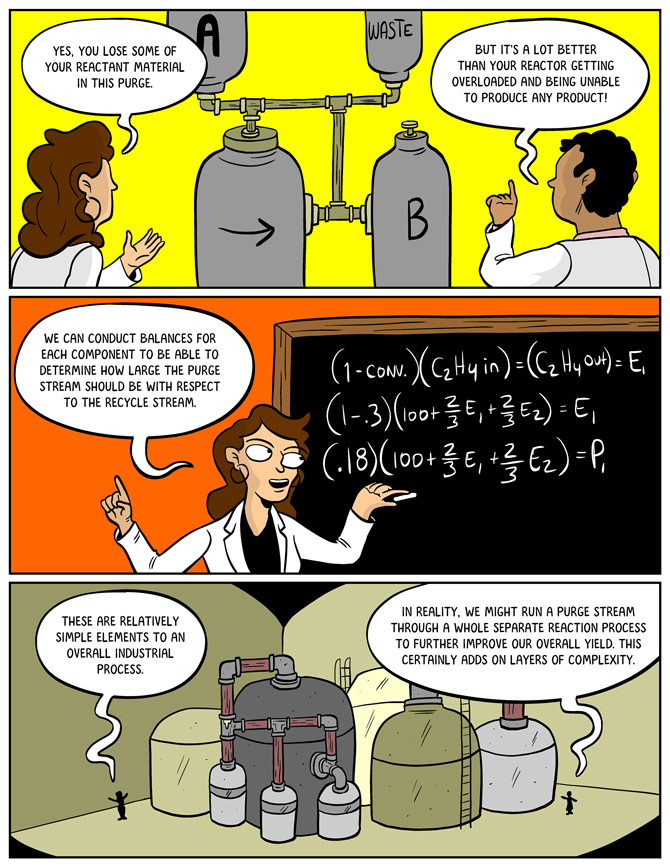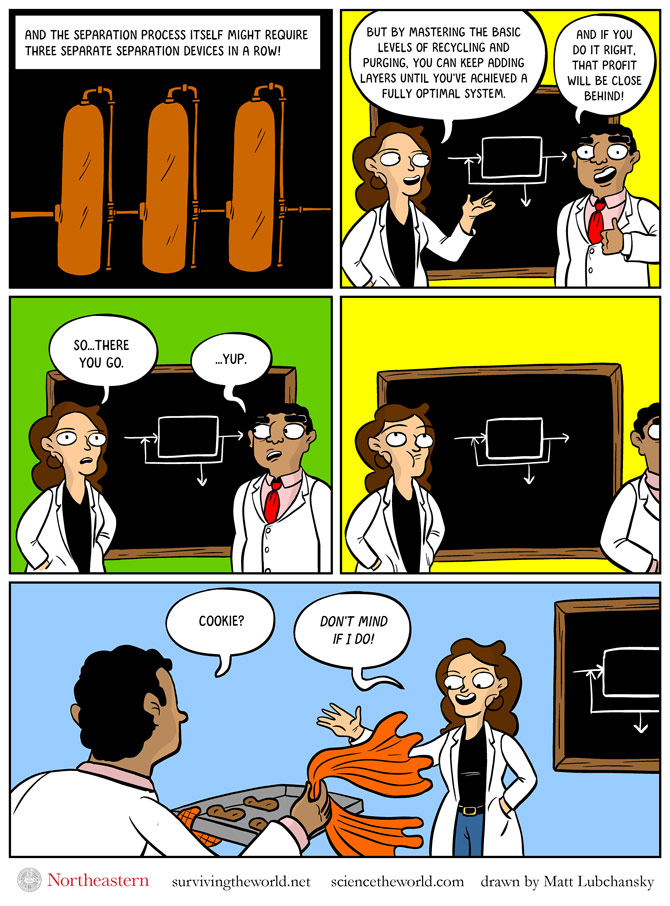 Here is the sixth finished science comic that we produced through our educational research grant! The grant is designed to create visual media to help visual learners better understand concepts that are primarily theoretical - all comics are written by us at Northeastern University, and the art is commissioned from various artists interested in improving undergraduate education.
This comic about recycle and purge streams (a topic from mass and energy balance courses) is drawn by the great Matt Lubchansky!  More of Matt's comics can be found in a bunch of places and you should read them all!
Recycle and purge streams are probably a very specific topic as compared to some of the previous science comics we've made, but it's one of the first concepts that starts to trip some people up in chemical engineering. And given that the purpose of mass and energy balance courses are, in part, to prepare students in their ability to handle and develop methods for problem solving, a comic like this that addresses the concept and enables students to more readily jump to the problem solving steps may be helpful.
We'll be using this comic with our Conservation Principles course, but if it could be beneficial to other courses as well - such as your own! - if you are a teacher or professor and are interested in using it in your course, please contact me so that we can provide the full, high-resolution comic as well as a means of producing assessment of the students' learning! I'll be developing a better Science The World website this summer to make the content more directly accessible to any and all, as well.
More science comics to come - and the first student artist will be joining on board this summer! Honestly, science comics are probably what STW will become after STW ends. Think of it as OJST, yet far more welcome in public schools. Enjoy!