Surviving the World
A Photocomic Education by Dante Shepherd
Student Presentation #17 - Party Drinking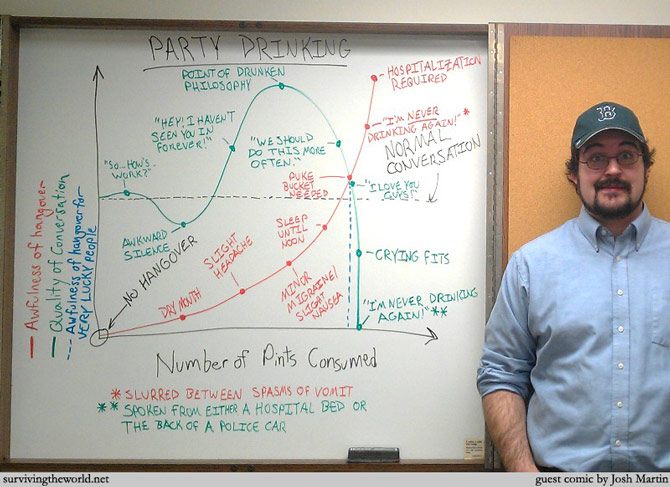 Paternity leave continues with a student presentation from Josh Martin. I actually met Josh at SPX last year - turned out he was a fellow chemical engineer, so I only assume the above chart is a result of a series of experiments with appropriate reproducibility and controls. Thanks, Josh!
STW IN OTHER LOCATIONS: Tomorrow, I take over I Love Charts! Just so you know.
STW STORE: A major thank you to everyone who helped make the "CANNONBALL" sale in the STW store so successful earlier this week! I was actually contacted by a representative from Spreadshirt to ask what I'd done to be able to sell so many shirts in one day - so you can guess how well things went. I hope you all wear your new shirts with joy/pride.