Surviving the World
A Photocomic Education by Dante Shepherd
Dante's Top Albums Of 2012
(Disclaimer: I have never been, nor will I ever be, a music critic or music reviewer. Also, I won't claim to have heard all the albums that came out this past year, so I'm certainly missing a few that would likely have made it on here.)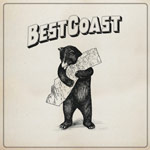 #10 - Best Coast - "The Only Place".
Pop music that I liked a lot more than their first album - the first song, "The Only Place", is very strong, striking, and awfully hard to get out of your head. The whole album stays pretty upbeat and is solid for the most part, although some of the music does feel a bit repetitive by the end.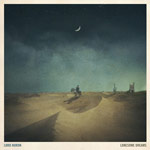 #9 - Lord Huron - "Lonesome Dreams".
Lord Huron's music is at its best when its upbeat and driving forward - "Time To Run" in particular is just a strong song that can get you bobbing your head (Cannonball in fact quite enjoys being bounced around to it), and "Lonesome Dreams" immediately follows it up to keep it going. The lead vocals are solid, the melodies swell nicely, and if the tempo stayed more upbeat throughout, I'd have liked it even more.

#8 - First Aid Kit - "The Lion's Roar".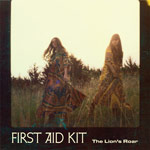 I think the most disturbing part about this album is that the two Swedish sisters who make up the band were both born in the 1990's. Makes me feel old. Also, their voices are way too strong and the music is a little too memorable to come from 'kids'. "The Lion's Roar" has stuck with me since I first heard it at the beginning of the year, "Emmylou" is a solid follow-up, and their haunting voices stay around even all the way to "King Of The World".
#7 - Sera Cahoone - "Deer Creek Canyon".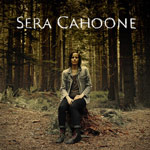 This album is pretty much straight folk music, so if that's for you, well, hurray. Cahoone's voice blends in nicely with a lively guitar, and the music feels pleasantly down-to-earth. "Deer Creek Canyon" and "Nervous Wreck" in particular stood out to me among many great tracks, and "Oh My" is just a terrific song to end on.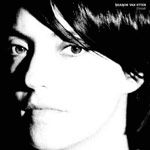 #6 - Sharon Van Etten - "Tramp".
Van Etten basically lets her voice swim along with the guitar chords that seem to echo and steady percussion that drives the music forward. "Warsaw" sets the tone from the very beginning, "Give Out" keeps it going, and you can just enjoy her voice guiding you the rest of the way to the end.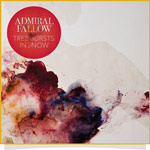 #5 - Admiral Fallow - "Tree Bursts In Snow".
I loved "Squealing Pigs" from Admiral Fallow's last album - I must have played it at least 50 times on endless repeat at one point -so I was looking forward to this album, and it did not disappoint. The lead Scottish male and female vocals are punctuated by the guitars and percussion on "Guest Of The Government" and "Paper Trench" are memorable and strong numbers, and the album really shines whenever the clarinet comes through. "Isn't This World Enough?" is a memorable son that will stick with you for a long time.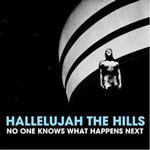 #4 - Hallelujah the Hills - "No One Knows What Happens Next".
I admit, I'm fully biased - I donated to their Kickstarter, I've given the site over to them for at least six guest comics, and I've even met them to be persuaded by their friendly decent attitudes. It doesn't change that this is a great album. "Get Me In A Room" hits you with the bass line from get-go, the trumpet sucks you in from time to time, "Call Off Your Horses" is a pounding way to end it. It's also the clearest recording of the vocals on any of their albums, which is a fantastic upgrade.

#3 - Mumford and Sons - "Babel".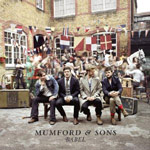 I've completely bought into Mumford and Sons like many others - some of the pounding rhythms that they launch into, buoyed by the mix of their voices, drags you in; "I Will Wait" and "Babel" are great examples of this. Even in cases where the pace is more downbeat, they usually pick it up by the end for a little while. The main reason I don't think I had this album rated higher was that it didn't feel like I had stopped hearing the previous album getting played everywhere, so this album didn't stand out as much to me. I had to keep coming back to it to remember that yes, it's just as solid as their previous work, and if you enjoyed that, you probably already like this one, too.


#2 - The Tallest Man On Earth - "There's No Leaving Now".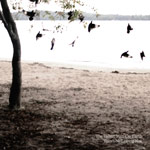 It's mostly just one Swedish man and his guitar, but both his guitar-playing and singing are incredibly difficult to forget. His voice is rough and somewhat nasal, but it fits perfectly in with his guitar-picking. "Leading Me Now" demonstrates both to their full effect. There's additional instruments that aren't present on his previous work, but Kristian Matsson's voice and guitar are still the stand-outs. Both "1904" and "Criminals" are particularly solid.

#1 - Of Monsters And Men - "My Head Is An Animal".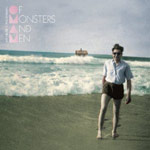 This Icelandic indie rock group is at its best when the male and female vocals are swapping back and forth - partly why "Mountain Sound" and "Little Talks" are as strong as they are - but the fast-paced and loud melodies strike you and make you want to keep hitting repeat. "King And Lionheart" is another solid example. Just a great album all the way through. The trumpet helps, too. I'm a sucker for a trumpet. That and any song Cannonball loves dancing to.